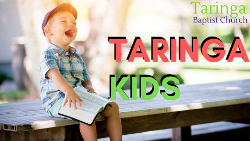 Category:
Kids
Week 4  – Title – Date
God's Holy Spirit is the source of our power
As parents you have spiritual authority over them while they are young and in your home. Ask Father God to fill your children with the Holy Spirit and bring them into a relationship with Jesus.
This is a most important prayer. Pray that your children will have soft open, teachable hearts before the Lord.
Some tips to help your children experience and see the awesome power of God.
When a problem arises in your family regardless of how large or small, together as a family pray and ask God to help you. It could be friendships at school, feeling left out, being bullied etc.
Please write and let me know the awesome answers to prayer that your family have seen or experienced. With your permission we can published them here. This will encourage us all.
Perhaps your family could keep a Psalm of praise for the answered prayers that you your family has seen. This is a great way to acknowledge God's power to your children and share God's word with them.
God bless you as you trust God to help you parent your precious children.
Download the handout from here.